Crèche & Preschool
We run a community childcare service, crèche and preschool, for the children of parents/carers while they work or study. The professional, caring and educational ethos of our childcare service is highly regarded in the area, so book your children in early as we usually have a waiting list.
ECCE and CCS funding – free and low cost places
Professional, caring, educational ethos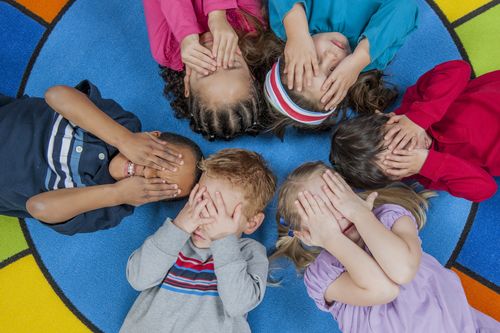 Learning programme includes:
Physical Development
Intellectual Development
Cognitive Development
Communication and Language Development
Early Literacy and Mathematical Experiences
Early Experiences in Science and Technology
Knowledge, Understanding and Appreciation of the Environment
Our Early Years Services
All children are unique individuals and it is important that we provide a curriculum to encourage them to explore the world around them. We achieve this through a variety of safe and stimulating experiences and activities under the supervision of experienced, qualified childcare staff. We look forward to you joining us as we work together in building a foundation for your child's future. As these are some of the most important years of your child's growth and development our aim is to support the early learning programmes for children.
Times & Pricing
For session times and pricing please speak to our Crèche and Preschool Managers at 01 - 8671845.
The Early Childhood Care and Education Scheme (ECCE) provides a two-year free service for preschool children. The Community Childcare Subvention Scheme (CCS) funds affordable and accessible childcare. KLEAR offers both of these funding possibilities.
For information on ECCE and CCS schemes please visit: the Department of Children and Youth Affairs and/or Affordable Childcare (from the Department of Children and Youth Affairs).