About KLEAR
KLEAR is a community-based adult education centre. We offer a broad range of courses, on a part-time basis, in the areas of general education, literacy, health, languages, culture, creativity, and social and community education.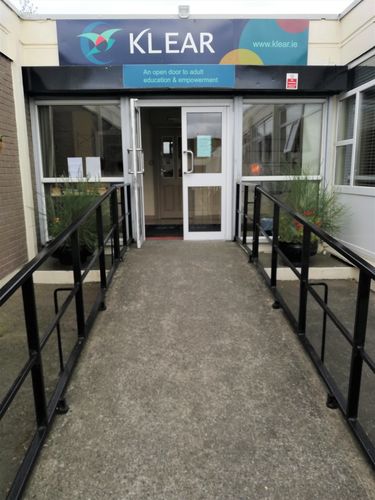 Over the past 37 years we have catered for the educational needs of over 20,000 adults in the wider community. KLEAR is a friendly and inclusive centre and we extend a warm welcome to all.
We have a special welcome to people who are unemployed. In KLEAR you can improve your everyday skills in reading, writing, spelling, maths and technology, working towards a certificate course, if you choose. Making the decision to join KLEAR will start you on a journey that will both improve your confidence and skills, and prepare you for further study or employment.
We are a designated QQI (Quality and Qualifications Ireland) provider which means that we are able to quality assure our own QQI courses, ensuring that you have an excellent learning experience.
If your education and skills are good and you do not need our courses in KLEAR, we can still be of service as we can put people in touch with our Adult Guidance Service, which provides information on further education and training.
KLEAR is run and organised by a voluntary management group made up of tutors, students and the local community. It is supported financially by the CDETB (City of Dublin Education and Training Board), ESF (European Social Fund), POBAL, and DESP (Dept. of Employment Affairs and Social Protection).